The Plugin
The RSS Image Feed Plugin will not provide a feed of images. It only will add the first image of the post to your blogfeed. WP automatically displays all the post's images at the beginning of an entry, when the content is chosen for the feed. Browsers display those differently; Firefox will not show them, Opera will etc.
With the plugin, your feeds will show only one image on top of the entry, no matter whether you have the content or the excerpt as default.
History
We wanted to show images in our articlefeed in every browser. As the excerpt doesn't show an image anyway and we are not using the content, there was a need for a plugin. As we didn't find anything that would not limit the displayed images to just one, we had to write our own plugin.
Current Version
The current version is 3.1 and finally it can deal also with pure gallery posts.
Change Log
3.1 Possibility to force excerpt added, bugfix
3.0 Framework changed and smaller bugs fixed
2.2 Complete code overhaul
2.1 Issue with broken images fixed
2.0 More functionality added, works now also with galleries
1.0 Initial release
Installation
To install the RSS Image Feed Plugin simply download it here, unzip the file and upload the folder named "rss-image-feed" into the /wp-content/plugins folder of your blog.
Once you have done that, simply activate "RSS Image Feed" in your plugin panel and give the width/height of the images in settings page of the plugin.
Screenshots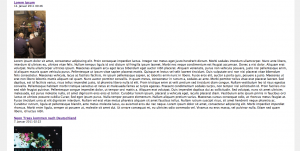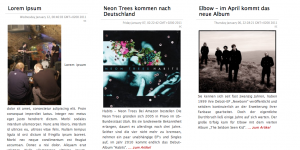 [aep_ignore_tag]
Donation
If you use the plugin and like it, we appreciate a donation. If you find the plugin useful and like it very much, we appreciate your feedback even more.
[/aep_ignore_tag]